Opened in 2003, the Visitor Center blends seamlessly into the natural surroundings of the amphitheatre and houses exhibits related to the park and amphitheatre, special event spaces including the Southwest Heart of the Rock Theatre, the Red Rocks Hall of Fame and the Ship Rock Grille, restrooms and retail space for merchandise and other food and beverage including Starbucks Coffee. The Visitor Center also hosts periodic art exhibits throughout the year.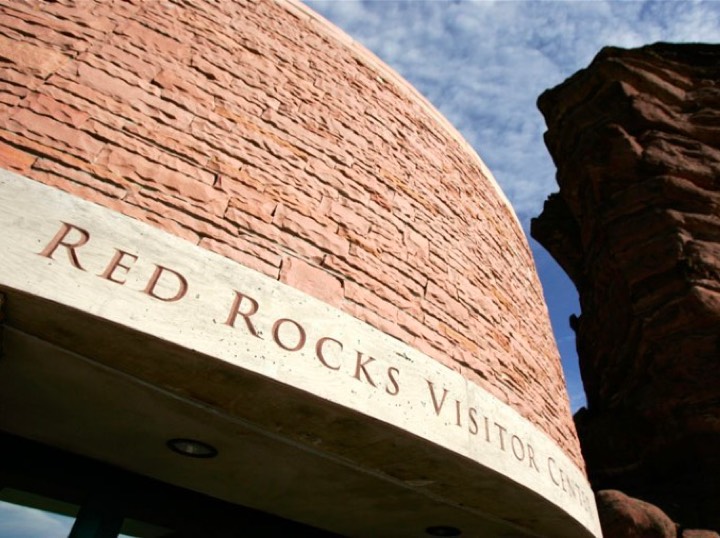 VISITOR CENTER HOURS
The Visitor Center is open every day of the week:
March through October: 7 AM to 7 PM
November through February: 8 AM to 4 PM
After 2 PM on event days, access to the Visitor Center is limited to ticket holders only. Please check the website or our phone recording at 720-865-2494 for up-to-date house closure times.